Are you looking for a quick weeknight dinner that is cost effective? This instant pot pulled chicken recipe is what you might be looking for! For this recipe I used only 2 boneless skinless chicken breasts and I was very surprised at how much chicken there was after shredding it! On the Saute setting of the instant pot add the red onion, the chicken breasts, and then add in approximately 1 1/4 cup of liquid (blend of bbq sauce and chicken stock) and then switch the setting to pressure cook! It's as easy as that!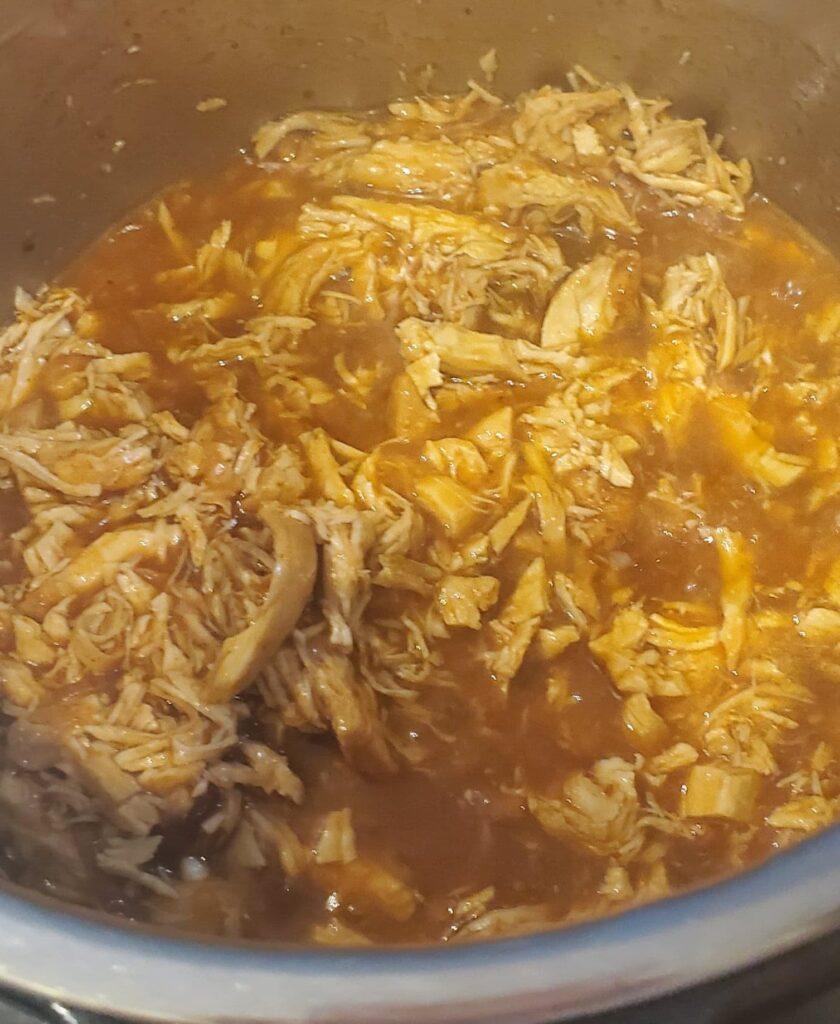 What to make with the Pulled Chicken?
There are so many ways to serve the pulled chicken and that is why this is a great versatile recipe. You could make quesadillas, tacos, or even use the shredded chicken to top a salad! And if you really want to get fancy, make my recipe for the edible taco bowls. Any way you choose to use the chicken will be the star of the show!
The quesadillas are made with the flat bread pita, pulled chicken, cojita cheese (if you can find it), cheddar cheese, red pepper dice, diced tomatoes, green onion. For a fun way to serve the quesadillas, use a large baking sheet lined with parchment paper and load it up with your whole dinner! Give everyone a fork and go at it! LOL. That is if you like the person!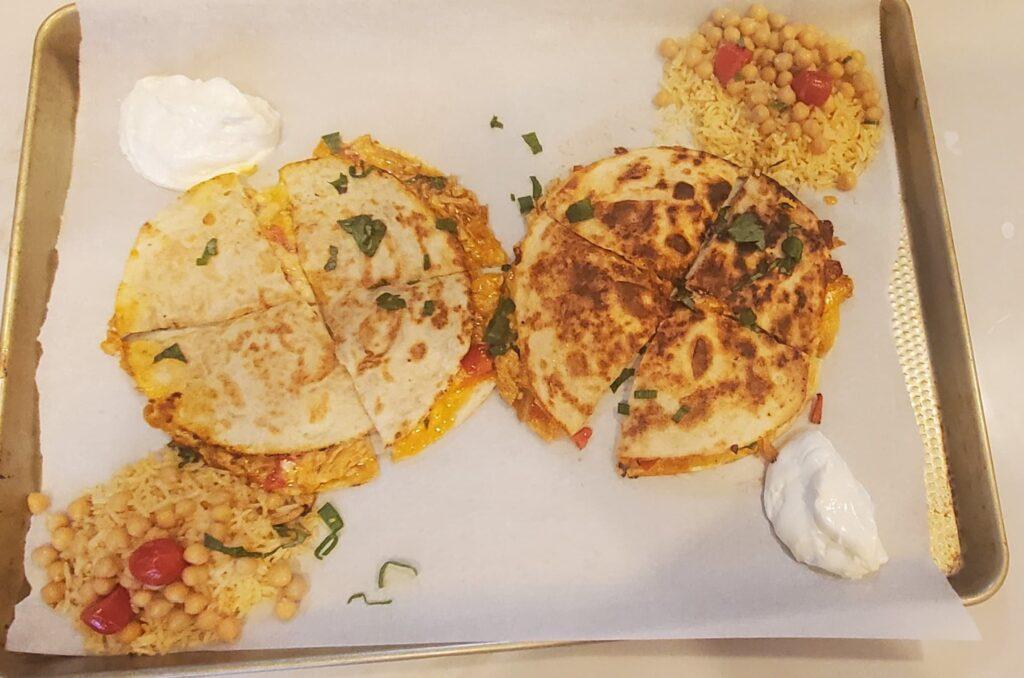 Ingredients:
For the pulled chicken you will need very few ingredients that you will most likely have in your pantry.
Chicken, boneless and skinless
1 red onion diced
3 cloves garlic
BBQ Sauce
Chicken Stock
Chilli powder
Chilli in adobo (optional)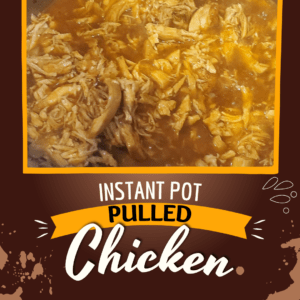 Instant Pot Shredded Chicken Recipe
Easy and delicious! Shredded chicken with a Mexican flare! Top a salad, make quesadillas, or tacos! The chicken is the star of the show
Ingredients
2-4

Chicken Breasts, boneless and skinless

1

Red onion, sliced thin

3

Garlic cloves, whole

1

cup

Chicken stock

1/2

cup

BBQ sauce

1

tbsp.

Chilli powder

1

tsp.

Garlic powder

Salt & Pepper

1-2

tsp.

cornstarch and water mix for thickening

1/2

tbsp.

Chilli in adobo sauce

optional for a kick
Instructions
Season the chicken breasts with chilli powder, garlic powder, salt and pepper.

Blend the chicken stock, and bbq sauce.

Turn on the SAUTE setting on the Instant pot and add the red onion. Saute for 3 minutes.

Add the chicken breasts and garlic. Slightly brown both sides of the chicken. Shut off the Instant pot.

Add Stock BBQ Blend into the instant pot. Seal the instant pot and then Pressure cook on high for 7 minutes. Once the time is complete, do a natural release for 10 minutes. Release the vent.

Remove the chicken breasts to rest. Turn the instant pot to SAUTE once again. Once bubbling, mix a tiny bit of water with cornstarch. Add this mix to the instant pot and allow the mixture to slightly thicken.

Taste your sauce. Adjust if needed. I added a bit more bbq sauce and a squeeze of lime to lift the flavour. Once slightly thickened, shut off the instant pot.

Shred the chicken using two forks. Add the chicken to the instant pot and stir.

You are ready to get creative!
I hope you liked this recipe! If you have any questions or comments please feel free to comment below! Thanks for reading and Happy Cooking!