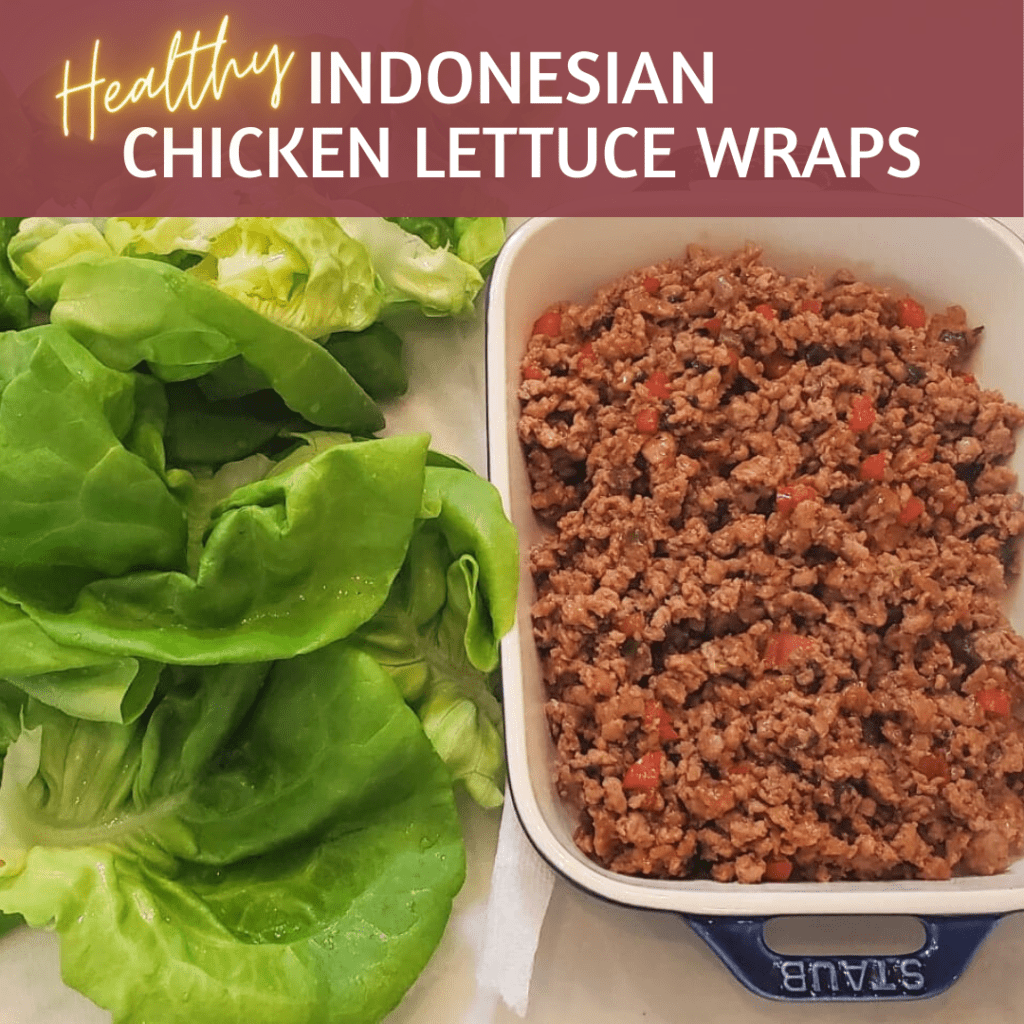 These delicious and flavourful Lettuce wraps are so quick to make, healthy and very fulfilling! The real secret here is in the Indonesian sauce. This Indonesian sauce is called Kepac Manis and is basically a sweet soy sauce that can be store bought or made with only two ingredients! The two ingredients are soy sauce and brown sugar.
This secret sauce can be made ahead and put in a mason jar and refrigerated for weeks! This sauce is really good in a stir fry, eaten with sushi as a dip or really anything that you need a sweet & salty kick! So Delicious!
I like to use ground chicken for this recipe because it is a healthy alternative to red meat. I also like to use Boston Bibb Lettuce for the wrap because it is a really tender refreshing lettuce!
These lettuce wraps make a great lunch option as it can be eaten easily!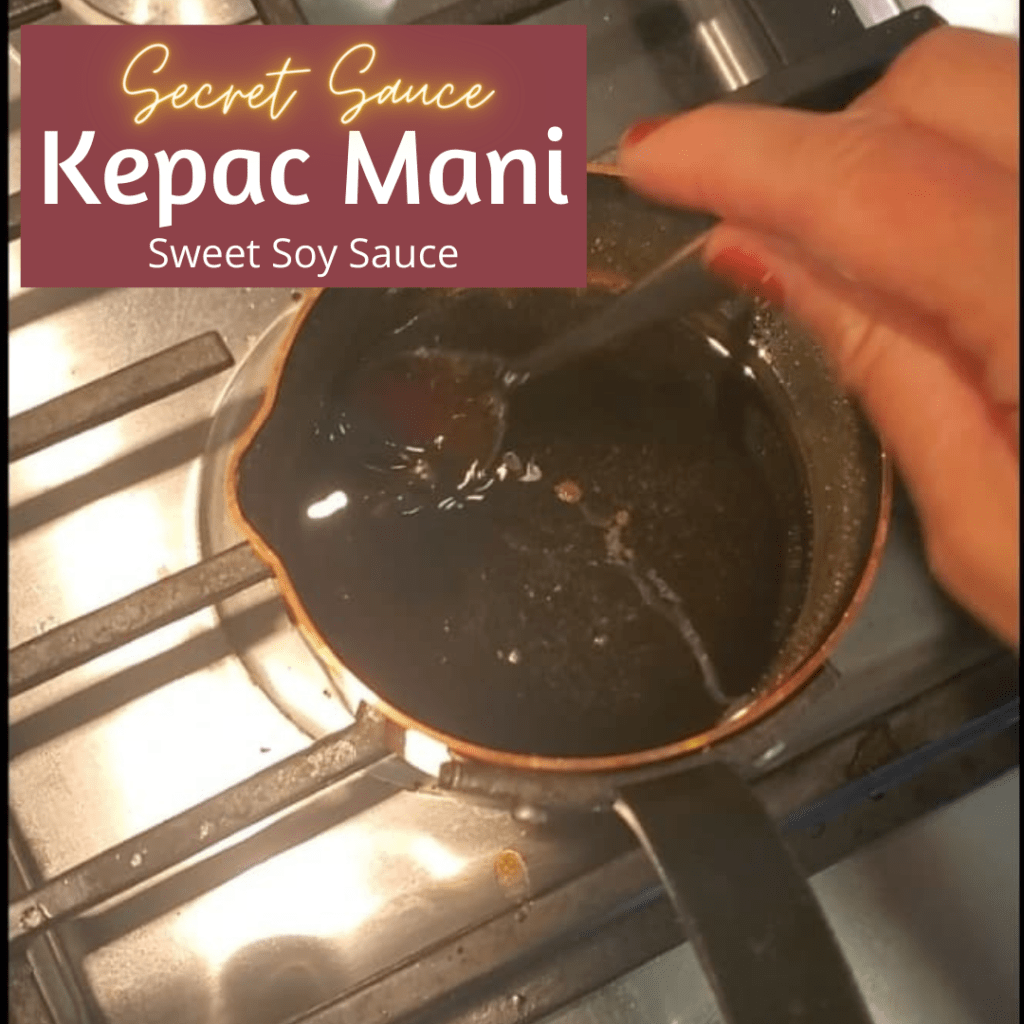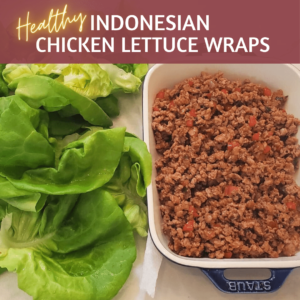 Healthy Indonesian Chicken Lettuce Wraps
These Healthy Chicken Lettuce wraps are bursting with flavour! Take these lettuce wraps to the next level with this secret two-ingredient sauce! Super simple to whip up fast! Makes a great healthy lunch option!
Ingredients
Chicken Lettuce Wraps Ingredients
2

tbsp.

Olive oil

1

pack

Ground Chicken

3

Green Onion, chopped

1/4

cup

Onion, chopped

1

tbsp.

Ginger, minced or 1 tsp. Ground Ginger

1/4

cup

red pepper, diced

1

tbsp.

Granulated Garlic

1/2

tbsp.

Onion Powder

1/2

cup

Kepac Manis recipe below

1-2

tbsp.

Cornstarch

1/2

cup

water

Salt & Pepper to taste

1

pack

Boston Bibb Lettuce
Kepac Manis
60

ml

Tamari, or Light Soy Sauce

3/4

cup

Brown Sugar
Instructions
Chicken Wraps
Add Olive Oil to a skillet over medium heat. Brown the chicken. I like to use a potato masher to brown the meat. It breaks down the ground chicken easy and cooks evenly. This will take approximately 3-5 minutes or until the meat is no longer pink. Drain the chicken into a strainer. I like to clean the frying pan quickly with a paper towel and sort of start over.

To the skillet over medium heat, add in another tablespoon of olive oil. Add in the green onion, onion, red pepper and ginger. Saute for 2- 3 minutes. Add the strained ground chicken to the skillet. Stir everything together.

Add Water and continue to cook for approximately 3 minutes or until the water evaporates almost completely. This helps to cook the onions a little longer without burning all of the ingredients.

It is now time to use that secret sauce, the Kepac Manis. Pour the sauce over the meat and stir everything together nicely. Sprinkle the cornstarch over the meat to thicken everything.

Serve with washed and dried Boston Bibb Lettuce. You may want to add a little extra kepac manis sauce over the meat just before eating!
Kepac Manis
Combine the soy sauce and sugar in a small saucepan. Place over medium heat and bring to a simmer. Reduce the heat to low and thicken to the consistency of maple syrup. This should take no longer than 5 minutes. Leave to cool. Store in an airtight jar and store unused sauce in the refrigerator for up to several weeks!
Recipe Video Link: