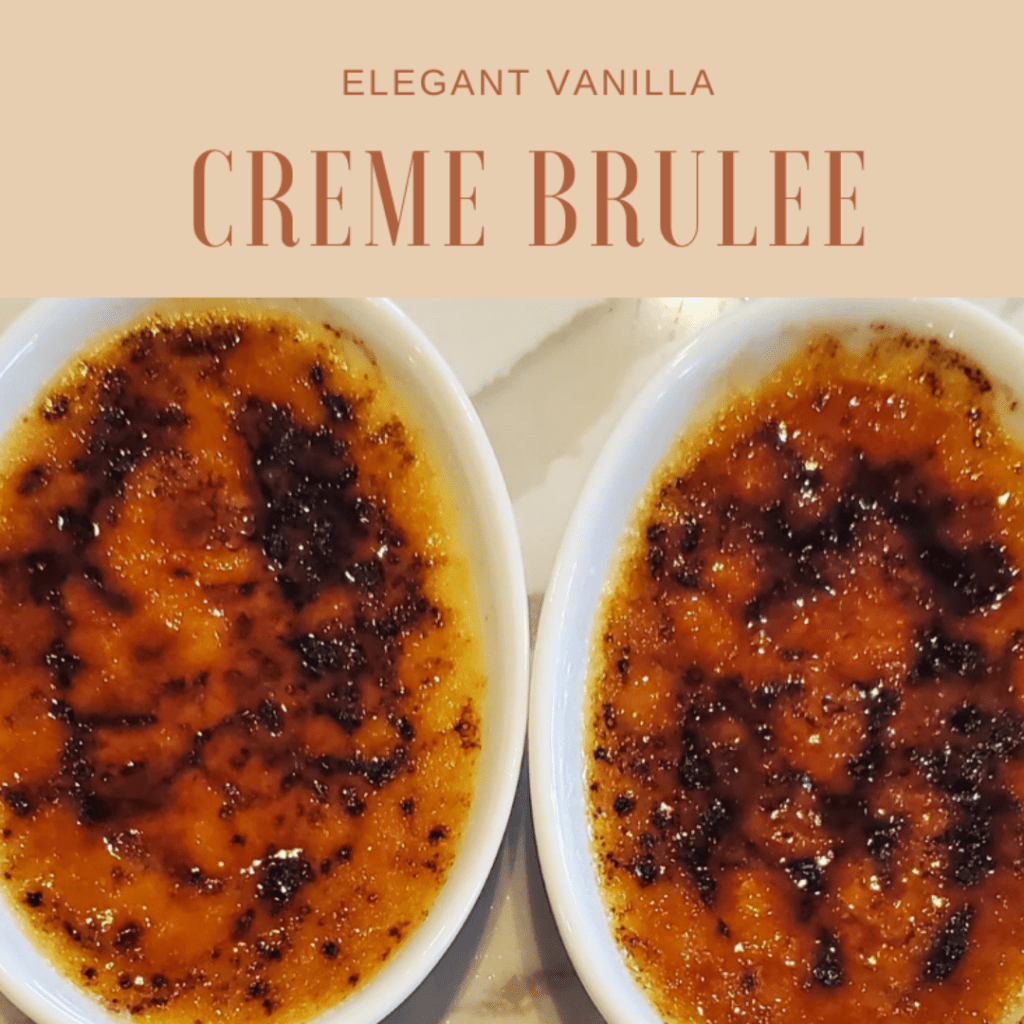 Delicious and elegant Vanilla Creme Brulee. This was so good! I bought myself a Kitchen Torch and couldn't wait to make this recipe! I have to admit, it was really fun using the torch!
I made them the day before, leaving the torching part for just before serving. It made for some good entertainment! A great make ahead dessert for any dinner party!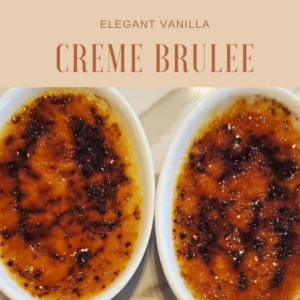 Elegant Creme Brûlée
Delicious and elegant Vanilla Creme Brûlée! This beautiful dessert looks hard to make and its really easy! A Great Make ahead dessert, perfect for a dinner party!
Ingredients
1

Vanilla bean (or alternatively, use 1/2 tablespoon pure vanilla extract)

1/4

tsp.

Sea salt

1

tsp.

Grand Marnier or any orange liquor

2

cups

Heavy cream

5

Lg.

Egg yolks must be at room temperature*

1/2

cup

Sugar divided

5

cups

Boiling water
Instructions
Start by splitting the vanilla bean down the center. Scrape out all the seeds and set aside. Take the vanilla bean pod and place it in a small pot with the sea salt and heavy cream. If using vanilla extract, don't add it yet to the sea salt and heavy cream.

Heat the heavy cream mixture over the stove until the cream is simmering. Do not boil! Remove from the stove and set aside to cool slightly. Remove the vanilla bean pod. If using vanilla extract, stir it into this mixture now.

In a mixer add the vanilla bean seeds, add the egg yolks and 1/2 cup sugar and grand marnier. Beat until the mixture is light, about 2-3 minutes. Meanwhile, place 5 cups of water in a large pot and heat to boiling.

Add about 1/4 of the cream mixture into the egg and sugar mixture. Stir until combined, and then pour the remaining heavy cream mixture into the mixture. Stir until combined.

Pour the prepared mixture evenly into the ramekins – use either (6) 4-ounce ramekins, (5) 5-ounce ramekins, or (4) 6-ounce ramekins. Place the ramekins in a metal 9×13-inch baking pan and add boiling water to the pan until the water reaches halfway up the sides of the ramekins.

Bake for 30-35 minutes at 325 degrees until the centers are barely set (very slight jiggle). Cool completely at room temperature and then refrigerate for 3-4 hours before serving or even overnight. 

When ready to serve, add the remaining 1/4 cup sugar on top of the custards in equal portions. I find it helpful to use a little more sugar than needed. Use a kitchen torch to torch the tops until the sugar melts and browns (or even slightly blackens).