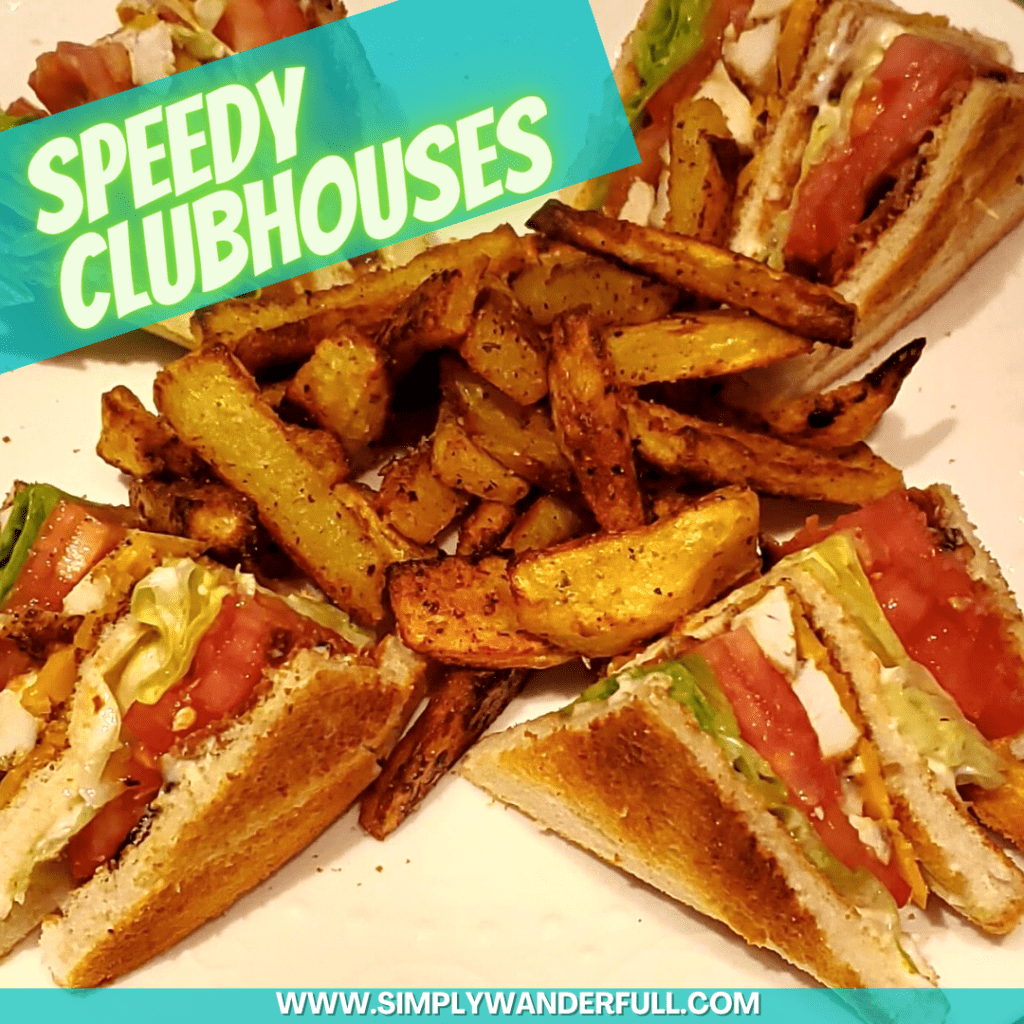 Okay, I am not going to lie this recipe is so easy and awesome to make any weeknight after a long day of work! All you need to do is cook the bacon and assemble! Oh my bad, and you may have to stop by the grocery store on the way home and pick up a cooked rotisserie chicken! I always buy Thin Wonder bread for the sandwich as it is perfect thickness for stacking. Make some homemade oven fries, and a quick salad and voila! Your dinner is ready! On the table in lets say 20 minutes!
Easy & Speedy Clubhouses
Clubhouses are a great dinner! For a quick dinner on a busy night this is a Quick Meal Recipe! It is basically cooking bacon and assembling the rest from there! It is that easy! I simplify things by using a Cooked Chicken making this dinner a snap!
Ingredients
1

Rotisserie Cooked Chicken

2

Tomatoes, Sliced

1

Head Lettuce, ripped into large pieces

1

lb.

Bacon, Cooked

1

pkg.

Cheddar Cheese, Medium Sliced

Miracle Whip Spread

1

Loaf

Wonder bread, Thin Sliced
Instructions
Cook the bacon. Place it aside on a paper towel.

Make each sandwich one at a time. Toast 3 Slices of bread.

To Assemble:

Add Miracle whip to each piece of the bread. I like to add it to all 3 pieces. Assemble cheese, lettuce and chicken on the first layer. Place another slice of bread and add another piece of cheese, lettuce, tomato, and bacon. Place the final piece of bread on top. Add 4 toothpicks in a uniformed way midway of each slice of bread. This will secure your sandwich from moving around when slicing it. Cut the sandwich into 4 equal triangles and assemble around a plate. Serve with Fries and Salad.