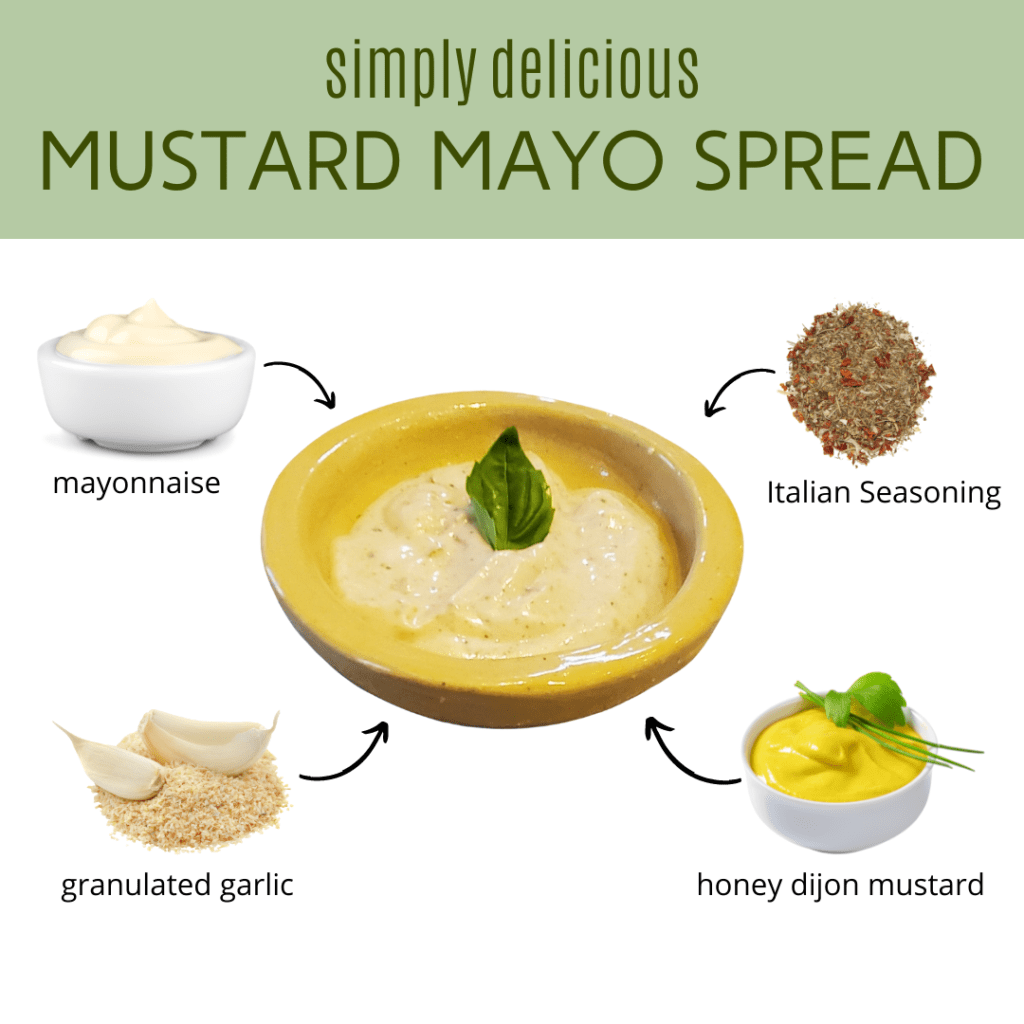 This spread is magically delicious! Tomatoes and this Mustard Mayo are a match made in heaven! They pair together as good as peanut butter and jam! I really can't express enough how good this spread is and how incredibly easy it is to make! You will have this whipped up in a couple minutes!
This Mustard Mayo spread tastes great on any Sandwich, or tomato tart. I have even used it on Grilled Corn-on-Cob! It just tastes that good! It is so versatile!
I love to take a baguette and slice it down the middle sub style. I then slightly toast it in my toaster oven. I then take them out and use this most delicious mustard mayo spread to each piece of bread. I add mozzarella cheese and toast them again. I take them out again once the cheese has slightly melted and then add the tomatoes. Now it is time to broil until the tomatoes until they are slight molded into the cheese, yum. Place them on a serving platter, add a tiny drizzle of balsamic vinegar and fresh basil! Wow, so good!
Check out this Tomato Mozzarella Melt with this Secret sauce recipe for another take on using this recipe. I used thick and healthy toast bread instead of a baguette! This recipe is very versatile and can be used in so many different ways!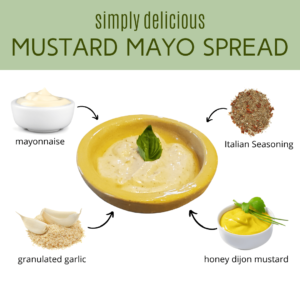 Simply Delicious Mustard Mayo Spread
This Mustard Mayo Spread is shockingly delicious and takes seconds to make! A match made in heaven when paired with tomatoes! So delicious on a toasted baguette with mozzarella cheese and tomatoes! It is that good.
Ingredients
1/2

cup

Hellmans Mayonnaise

2

tbsp.

Honey Dijon Mustard

1

tsp.

Italian Seasoning

1

tsp.

Granulated Garlic

Salt & Pepper to taste
Instructions
Mix all ingredients into a bowl. Ready to use right away! It keeps in the fridge great for days!