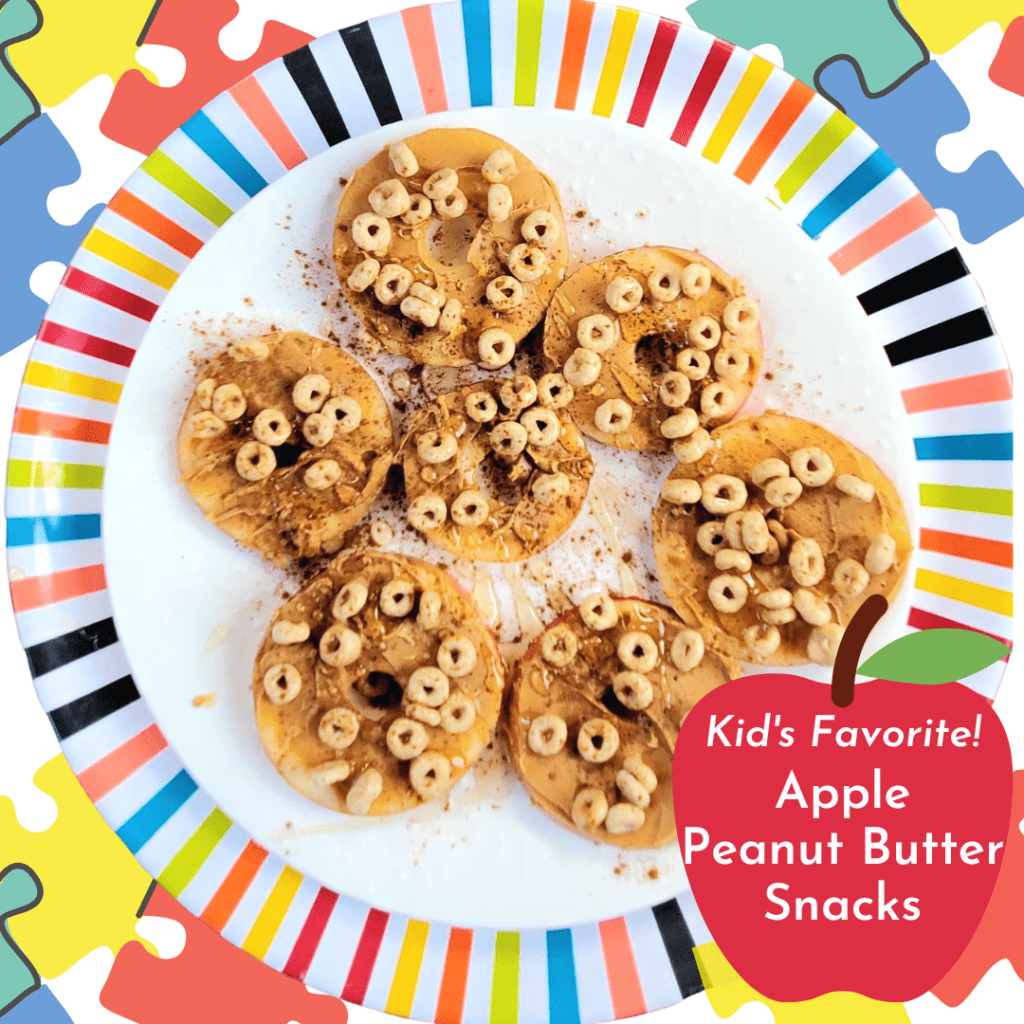 These super simple apple peanut butter snacks are so good! I just made them for a snack and remembered how delicious these little apple rings with peanut butter can be! I made these all of the time when my kids were younger.
It was a great quick snack for them to eat, especially when they came home starving from school!
Get Creative:
Get the kids involved in making this quick snack! Why not try some of these combinations:
Nutella, Toasted coconut
Peanut butter and Golden Grahams cereal
Peanut butter, chocolate chips, coconut
Peanut butter, raisins, and granola
Vanilla Icing, banana, and golden grahams
It is healthy recipe is packed with protein, vitamin c, and fibre making this is an awesome after school snack. There are so many health benefits eating apples!
These are great for after school snacks, after a workout, breakfast or a late night snack!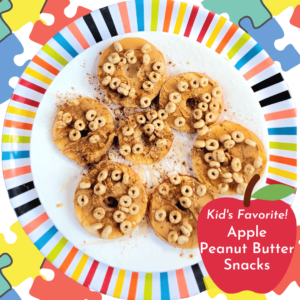 Apple Peanut Butter Snack
Great for an after school snack! Super easy to make! Kids and adults alike will Love this!
Ingredients
1

Apple, Cored and Sliced in 1/4 inch slices

2

tbsp.

Peanut Butter

1/2

cup

Cheerios

2

tsp.

Cinnamon

1

tbsp.

Honey
Instructions
Core the apple using an apple corer. Slice the apple into 1/4 inch pieces. Lay them onto a plate.

Spread the Peanut Butter over each apple slice.

Sprinkle the apples with Cheerios, Cinnamon, and honey.

Enjoy!