The holidays are coming and this Sweet & Salty Cranberry Bliss Snack Mix recipe is the most delicious snack you will ever try! It is so easy to make and everyone will love it! White chocolate, Golden Grahams, cranberries, and cashews make this the most amazing snack mix ever! Highly addicted, this snack will be sure to have people asking- How did you make this?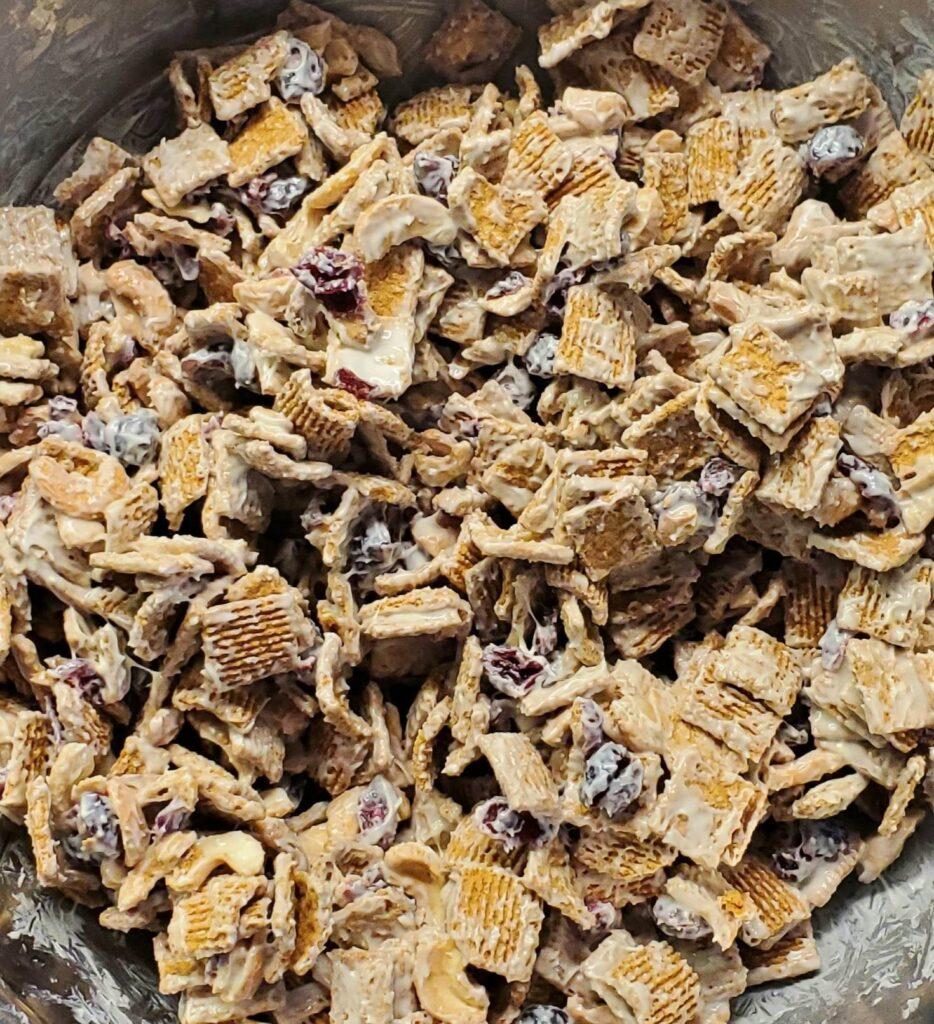 They will think that it took you hours to make and little do they know it only took you 5 minutes!
5 Minutes To Make!
Easy peasy…Microwave the white chocolate and mix it all together! Spread on a piece of parchment paper to cool. Done.
It really doesn't get easier than that!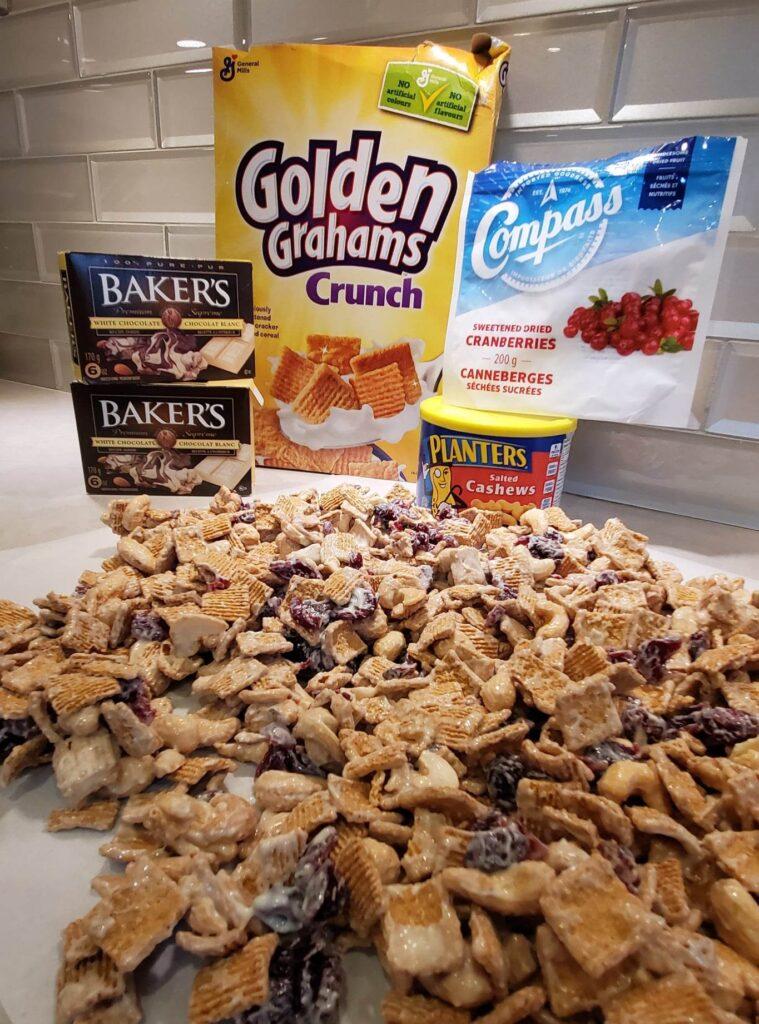 Only 4 Ingredients are Needed!
Here's the low down on the ingredients, and yes only 4 ingredients are needed! Cranberries paired with white chocolate, cashews and Golden Grahams cereal are sinfully good!
Caution: This snack is super ADDICTIVE! You may need to hide this delicious snack mix until your company gets there!
This recipe is nice because it makes a huge batch and good thing because it will be gone fast!
Ingredients:
6-7 cups of Golden Graham Cereal
2 packages of Baker's White Chocolate Baking Bar
1 can of cashews, unsalted
2 cups of dried Cranberries
Directions:
In a Large bowl, mix the golden graham cereal, the cashews and the cranberries.
Melt the white chocolate in the microwave for 40 seconds, give it a stir then microwave for 30-second intervals until the chocolate is melted. This Should not take too long. 
Alternatively, you can also melt the chocolate in a double boiler.
Pour the white chocolate over the mix and stir until everything is coated.
Pour onto a large piece of parchment paper. Let cool.
This snack mix freezes really well. It keeps really good in a zip-loc bag in the freezer until you are ready to use it. Perfect to have on hand if friends pop by for a visit!
For a not-so-sweet and healthy granola snack, try my recipe for Cherry Lime Granola! It is so good to eat for breakfast each day.
I love to hear feedback! Let me know or send me pictures of your recipes! If you have any questions, comments or pictures, drop me a message below! I will gladly get back to you!
Happy Cooking!