Welcome to Howell, Michigan! There are so many amazing things to do in Howell, Michigan. It's the perfect day trip or weekend getaway from Detroit or nearby Windsor, Ontario Canada. It's one of my most favourite quick getaways and in my opinion among the most charming towns in Michigan.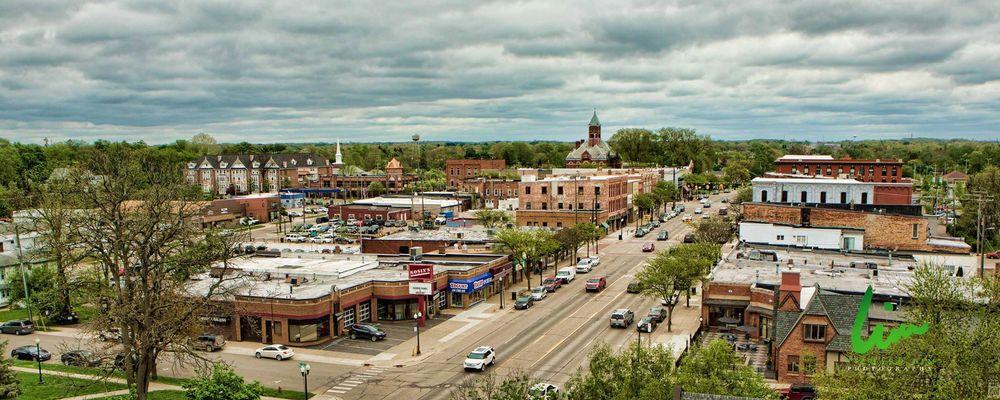 Conveniently located just 45 minutes from Detroit and the Canadian border and also 30 minutes each from Lansing or Ann Arbor you will find this small magical town.
Howell is a perfect place for a day trip or even overnight! Offering amazing shopping including vintage & antique shops galore, an outlet mall and so much more. Outdoor activities included first class skiing, hiking, golfing, fishing, and beaches. A super quaint downtown core, stunning lakes and a plentitude of outdoor activities year round makes this a great place to visit or live!
Growing up in a blended family, there was six of us and our vacations consisted of camping somewhere close to the Canadian border and usually for a quick weekend getaway. Our parents decided to study a Michigan map and draw circles what would be approximately a 45 minute driving radius from our home. It would only make sense and practical to drive that distance for a quick weekend away. Higgins Lake, Houghton Lake, and Howell Michigan all fit the criteria.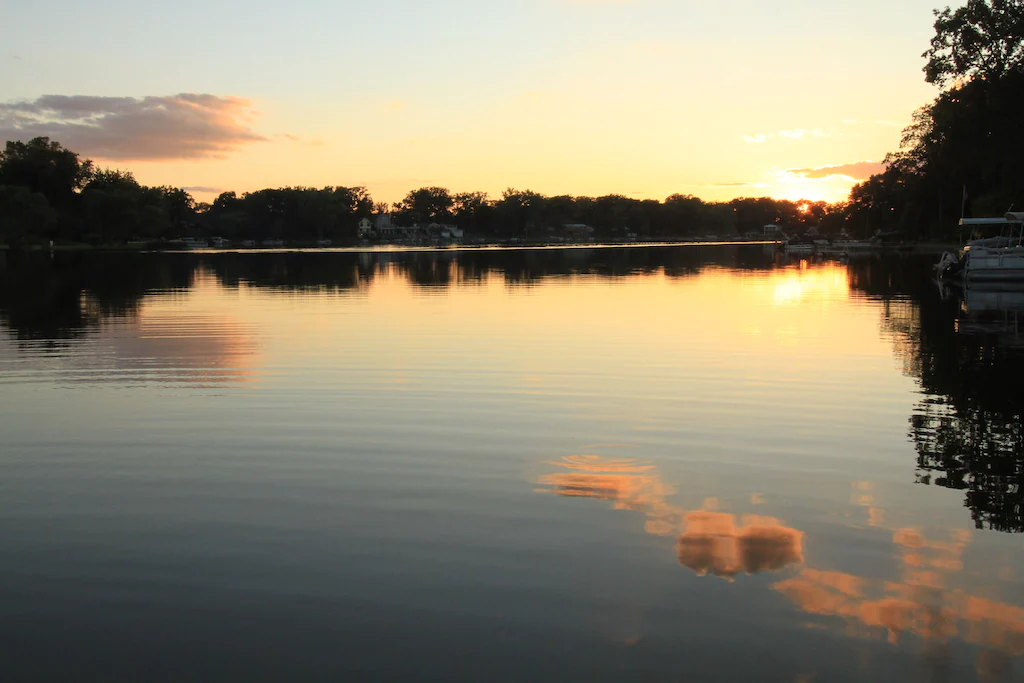 Higgins and Houghton Lake were amazing and offered a more rustic camping experience. As teenagers, I remember that we all thought that was a perfect getaway! Our parents however had other plans. They ended up finding this beautiful RV camping resort called Lake Chemung Outdoor Resort.
Lake Chemung Outdoor Resort was a much more upscale and fancier campground than any others that we had seen before. Featuring paved roads, 18 hole golf course, tennis, a heated swimming pool, a large spanning beach, and a pavilion for hosting events. This place was paradise!
After returning a multitude of times, our parents eventually bought a place on Lake Chemung and have been enjoying the entire area ever since!
Things to do in Howell Michigan
1. Visit Downtown Howell
Howell is a charming and family friendly town. Although small it has so much to offer! It is quaint and the people are very friendly. Coffee shops, unique clothing boutiques, home decor, furniture shops, unique gifts a winery and more! You could spend a good day just in exploring this little town!
Grab a Coffee:
Get your shopping day started by grabbing a coffee at one of the two coffee shops located right on the Main St. in Howell. The Uptown Coffeehouse or the Black Iron Coffee Roasters.
Shopping in Downtown Howell:
Whether you are looking for a unique gift for someone special or a picture for your house, you will find something very cool and unique at one of the many shops in downtown Howell! Here is a few of my most favourite shops.
Carriage House Designs: This is my most favourite shop of all time and I could honestly spend hours perusing around in here. The Carriage House offers unique jewelry, kitchen accessories, gifts for pets, home decor, baby gifts, nice smelling creams, garden accessories and honestly so much more. It is packed from floor to ceiling with inventory and is just down right pretty inside. I would visit Howell for this store alone. They also offer events such as night outs with wine and shopping and more. Be sure not to miss visiting this store before you leave!
Tip: Make sure to check out the beautiful alleyway in behind. It is always decorated so pretty and a great place to take Instagram photos!📸
This super cool store offers a mix of home accents and fashionable in style clothing. Every inch of this store's retail space is filled with something special and beautiful! They also offer interior designs services including home staging. This little shop has a whole lot to offer and a must see when visiting downtown Howell.
Le Boutique Upscale Resale Store: For over 20 years Le Boutique Upscale Resale LeBoutique is full of character and variety, and of clothing ranging in styles from casual formalwear all on consignment. Other selections include jewelry, accessories, fragrant pampering products, and nearly-new designer brand handbags. Designer names such as Chanel, Gucci, Lululemon, Versace, Chico's and more. You might be able to score a beautiful name brand purse for a fraction of the retail price! I was told that this is the best consignment store in all of Michigan!
If you are visiting Howell on the weekend you must visit the Walnut Street Marketplace. Walnut Street Marketplace and Howell Holiday Boutique is a 3 day weekend market in downtown Howell featuring beautifully painted furniture, home decor, funky junk and fabulous finds. Find those one-of-a-kind pieces for your home in this shop!
This adorable shop highlights products inspired by nature. They have everything from jewelry, clothing and garden art to herbs, candles, medicinal salves and laundry soap. The nice thing about this shop is that it is all made locally in Michigan! They have Artists and Makers from across Michigan sharing their creations here.
Where To Eat in Downtown Howell:
Howell's Main Street Winery & Pizzeria
This is our most favourite place to eat when visiting downtown Howell! The Howell Main Street Winery is charming, unique and very inviting! The staff is all so friendly. This special boutique winery produces their signature wines and also seasonal wines. They offer a sampling room, a retail shop for purchasing their wines and restaurant seating to enjoy your tasting.
*You must try their sampling cheese plates and delicious thin crust pizzas while sipping on a glass of their most delicious tasting wines!
With a prohibition era feel, 2FOG's Pub is destination location with a distinctive speakeasy-type atmosphere. Located in the basement of the Heart of Howell building is this super cool restaurant serving cocktails and a full menu of delicious eats!
The Cleary's Pub is an authentic Irish Pub serving up cold brews and a wide variety menu. Cleary's Pub offers live entertainment on weekends and free wireless internet! The staff is friendly and the food is great!
The M Street Baking Company offers delicious home baked goods and fancy milkshakes! Stop in for a treat after dinner!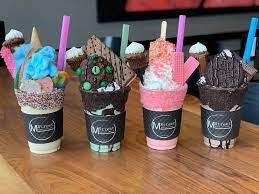 2. Tanger Outlet Mall
For more awesome shopping you must check out the Tanger Outlet Mall-Howell. You will find so many great deals at this mall! Featuring a variety of brand-name & designer outlet stores including H&M, White House Black Market, Ann Taylor Factory Store, Francesca's, Corningware & Corelle Outlet, Coach, Gap, Adidas, Nike and more.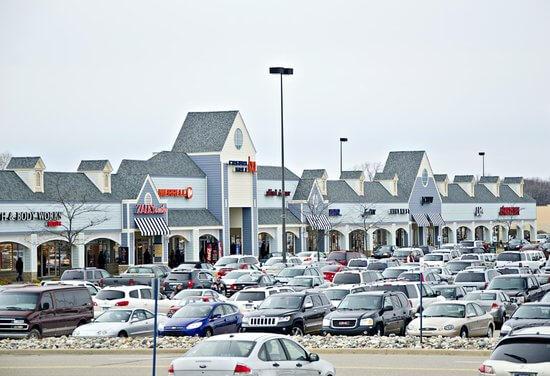 3. Amazing Antique Shopping
If you are into antiquing, Howell is definitely a place to check out. You could spend days finding cool antique shops in this area! Here are some of the places that I have visited and I am sure that this short list is only scratching the surface for antique shopping.
The Livingston Antique Outlet provides the largest selection of quality antiques to those that visit or live in Howell, Michigan. Located right next to the Tanger Outlet mall and with over 32,800 square feet of retail space you can be sure to find something that you may like! You could spend hours in this place there is so much to look at! This place is a must stop for you if you like Antiques!
Touch of Country Mall: I absolutely love this place! It is quirky and fun to check out. You never know what you will find in this space. It is divided into sections or by different vendors. I remember I found an old vintage cookbook one time that turned out to be a unique find and likely worth money! lol I Love this place!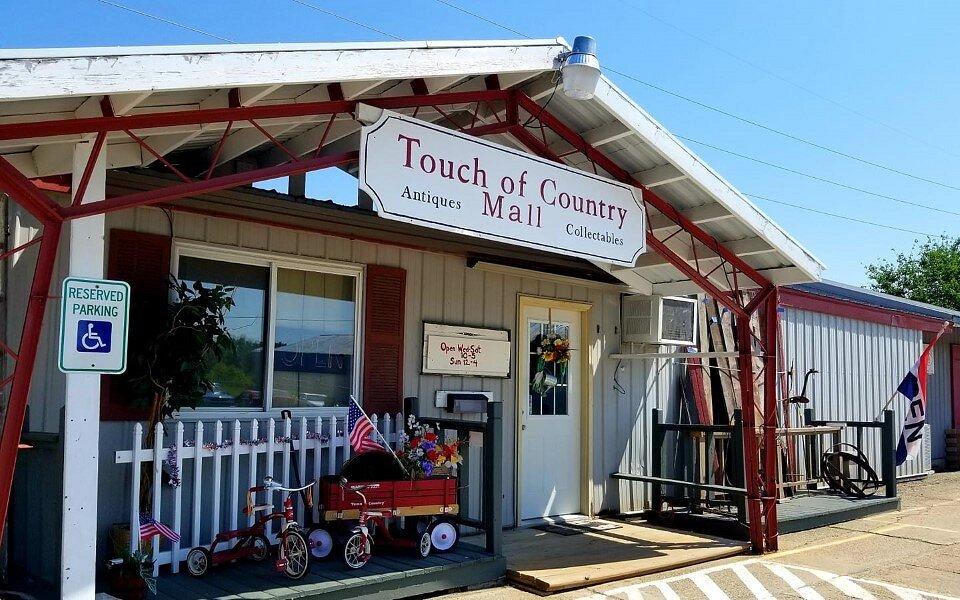 Trading Closets: This is another cool consignment shop that offers antiques, furniture, clothing and other cool finds. A little smaller than the other two places but definitely packed with inventory.
Beyond Treasures: Featuring unique gifts, home decor and boutique shopping. I just love this little shop for unique items for the home and happy colourful items.
4. Skiing
Howell Michigan is located in very close proximity to Mt. Brighton Ski Resort. Since 1960, Mt. Brighton Ski Area has been an uplifting family winter destination on the Midwest snow sports scene. With over 25 trails, 5 lifts, and 130 acres of winter wonder Mt. Brighton is truly an Epic place! Owned by the Vail Resorts brand, Mt. Brighton has had $10 million dollars in renovation and has been totally remodelled. A perfect place to learn to ski or fun for spending a winters day outside close to home!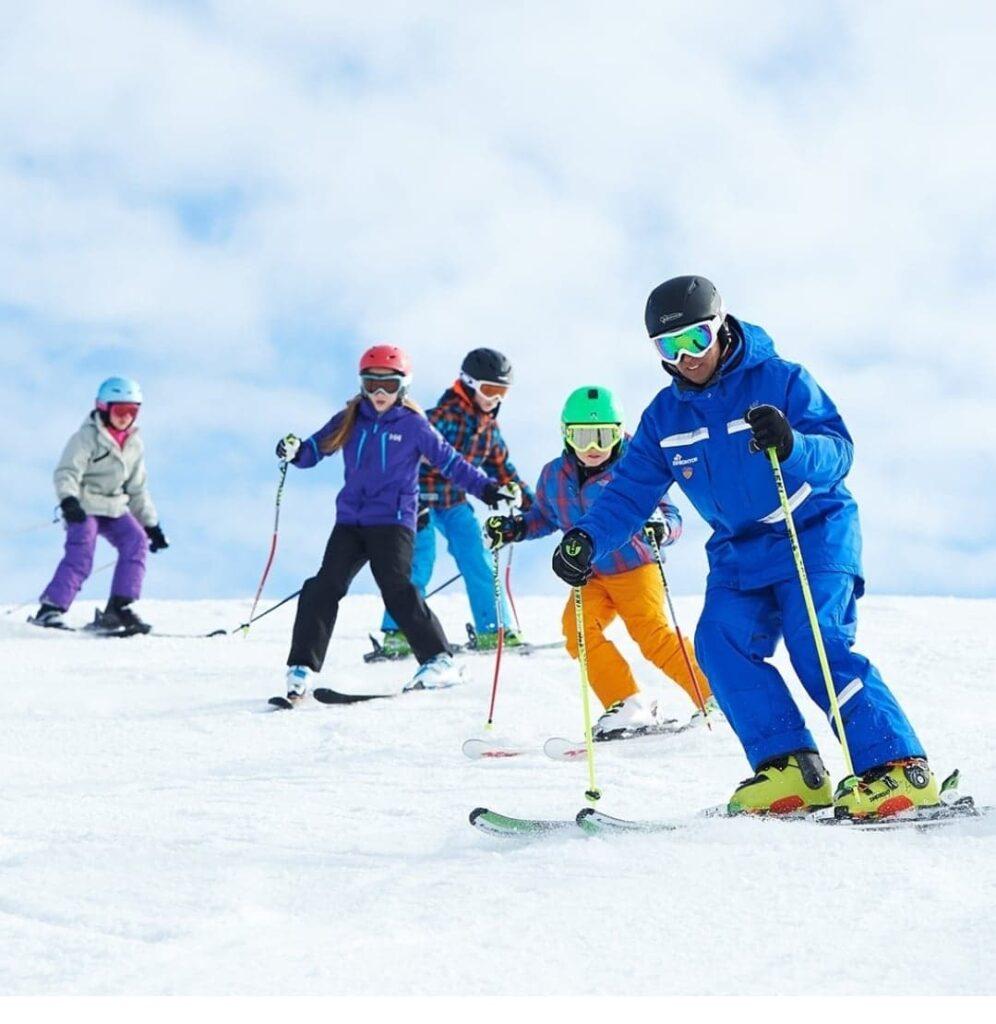 5. Kensington Metropark
There are so many places to take a hike in this area, however I really love to visit the Kensington Metropark. Located on Kent Lake you can enjoy a multitude of recreation opportunities throughout the year, from biking and boating to cross-country skiing and ice fishing. Take a swim at one of the beaches within the park; get soaked at the Splash 'n' Blast; or just spend the day fishing, hiking or picnicking along the water. Take a tour aboard the Island Queen; hit the tees for a round of golf; or spin through a game of disc golf. In winter, enjoy a day flying down a sledding hill. There is something for everyone here and close by Howell Michigan!
6. Fun Beach Spots and Lake Life
When warm weather is here the beach is where it's at! There are a host of lakes in the Howell area to be discovered. I have been lucky over the years being able to spend days at the beach on Lake Chemung Outdoor Resort. There are so many lakes around the area. Here are some other great beaches to explore in the area: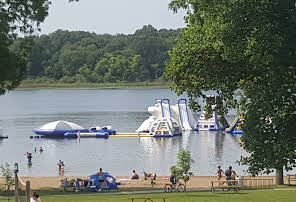 7. Michigan Balloonfest Challenge
Howell hosts the Michigan Balloonfest each year in the month of June. It's a weekend full of high-flying fun for the whole family. Hot air balloons fill the sky up and around Howell, Michigan. You will be awed by the beauty of the colourful balloons all taking off at once. It is truly magical. As part of the event they have thrilling skydiving jumps, music, carnival, family entertainment and more. Don't miss the fabulous balloon glow on Saturday evening and the Fireworks show. It is definitely a wonderful event not to be missed!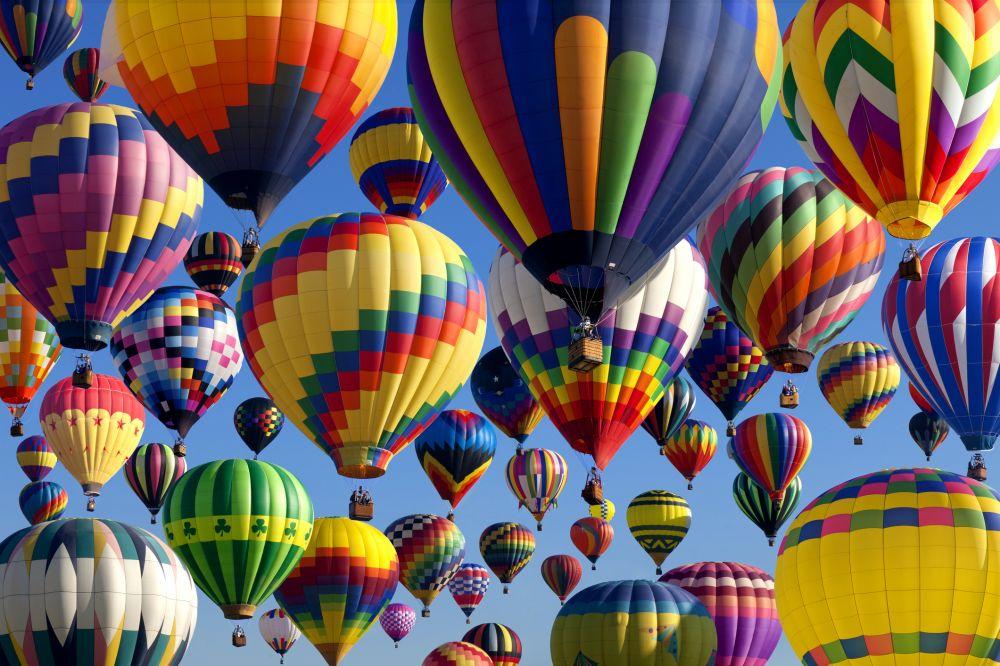 8. More Activities – Outdoor and Indoor
This area boasts a variety of activities including golfing, horseback riding, biking, kayaking, fishing, and paddlesports.
For a fun indoor activity why not spend an hour rolling skating at the Rollerrama Skating Center located on Grand River in Howell. They also offer laser tag, bumper cars, and a play zone.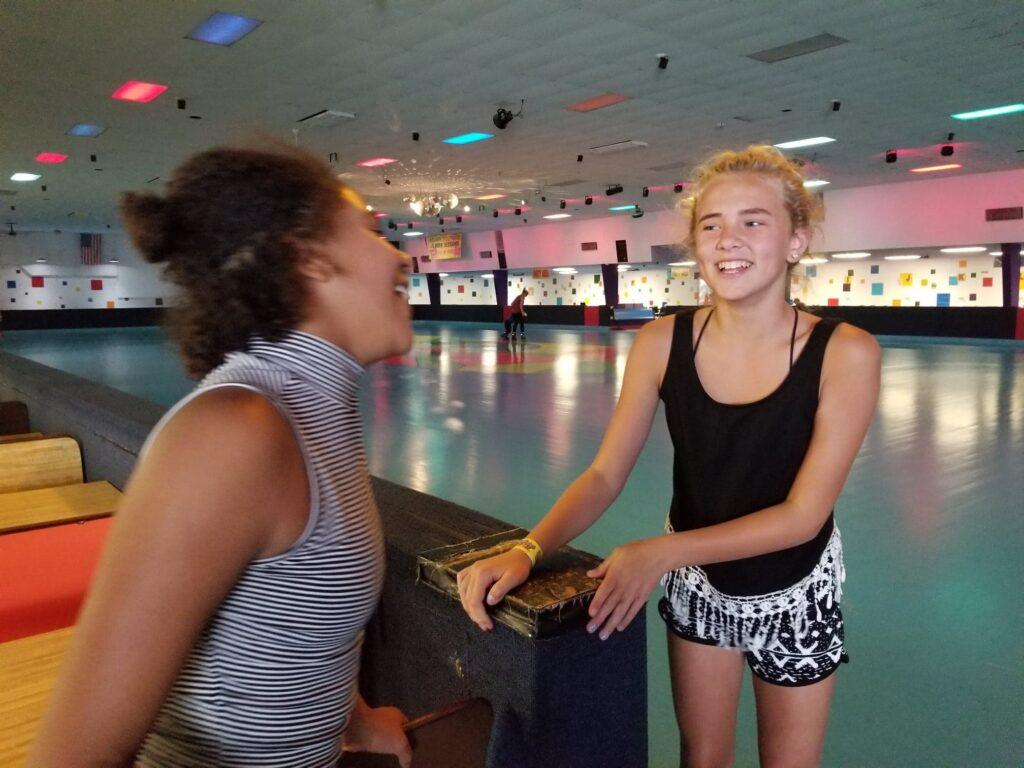 9. Haunted Howell Ghost Tour
Take a ghost tour of downtown Howell where the past will come to life! Dianna O'Grady of Essential Wisdom leads visitors on a walk through the downtown area telling stories of ghostly encounters experienced by local business owners, local residents and paranormal investigators! Her tours are very popular and guests have said they too felt and saw these paranormal activities on the tour!
10. Fall Pumpkin Patches
The fall in Michigan is beautiful! With the leaves changing colours and a crisp fall day there is no better outing than visiting a cider mill and pumpkin patch! A real fall attraction for the Howell and Brighton area, check out the full list of locations here on the Howell and Brighton Tourism website!
Where To Stay:
There are many types of accommodations to choose from in the Howell area depending on your time frame.
Hotels:
Bed & Breakfasts:
Cottage Rental:
Camping:
For more great tourism information on this area check out this link for Explore Howell and Brighton area: https://explorebrightonhowellarea.com/camping/
I hope that you enjoyed reading my article on Howell, Michigan and the surrounding area. I would love to hear your feedback! If you have any questions please write me. Thanks for reading and happy travels!
If you enjoyed reading my blog on Howell, Michigan check out some of my other amazing travel adventures: 72 Hours in Nova Scotia, The Ultimate Girls' Getaway: Quebec and Iceland 6 Day Itinerary