These melt-in-your-mouth shortbread cookies have been a family favourite since I can remember! I would have to say that this recipe has been the most requested for grandma to make! Everyone loves them!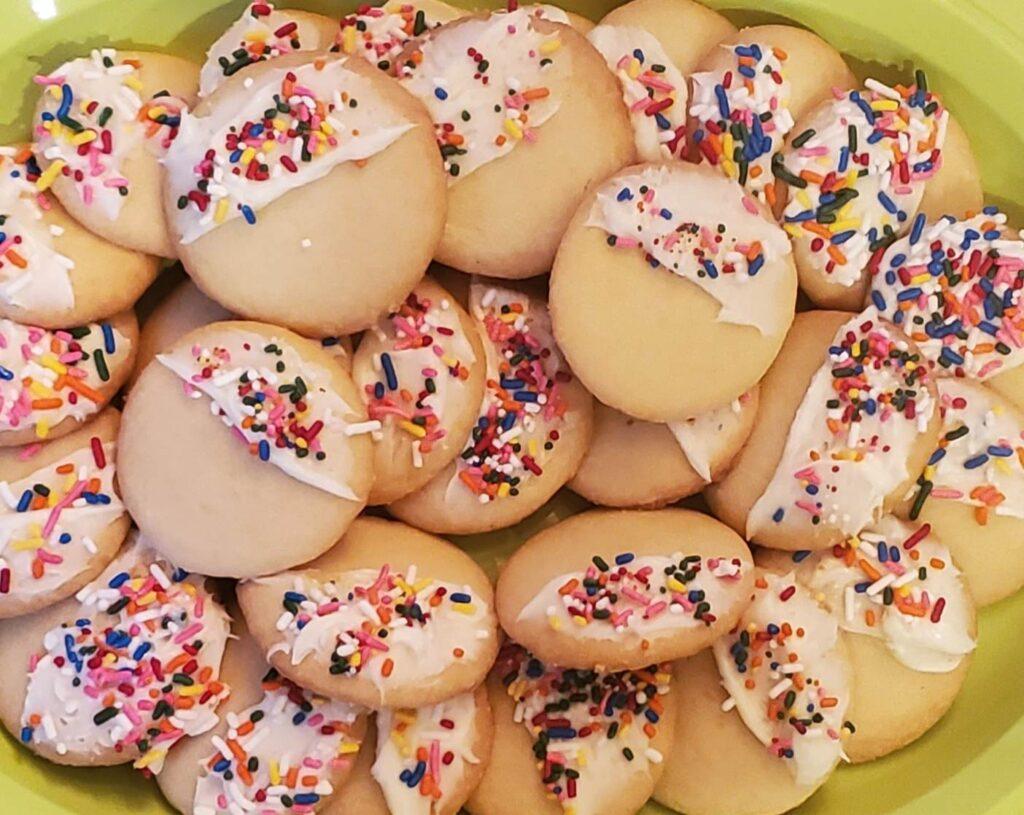 With only 4 ingredients and can be made all in one bowl, this recipe is super easy and has no mess! These shortbread cookies freeze unique and really taste good frozen!
One important tip that grandma always says is that you need that butter to be at room temperature. Do not make the shortbreads if the butter is the slightest bit cold. She has always used salted butter for these shortbreads. I would be inclined to disagree but this is grandma's recipe and so that is how it goes.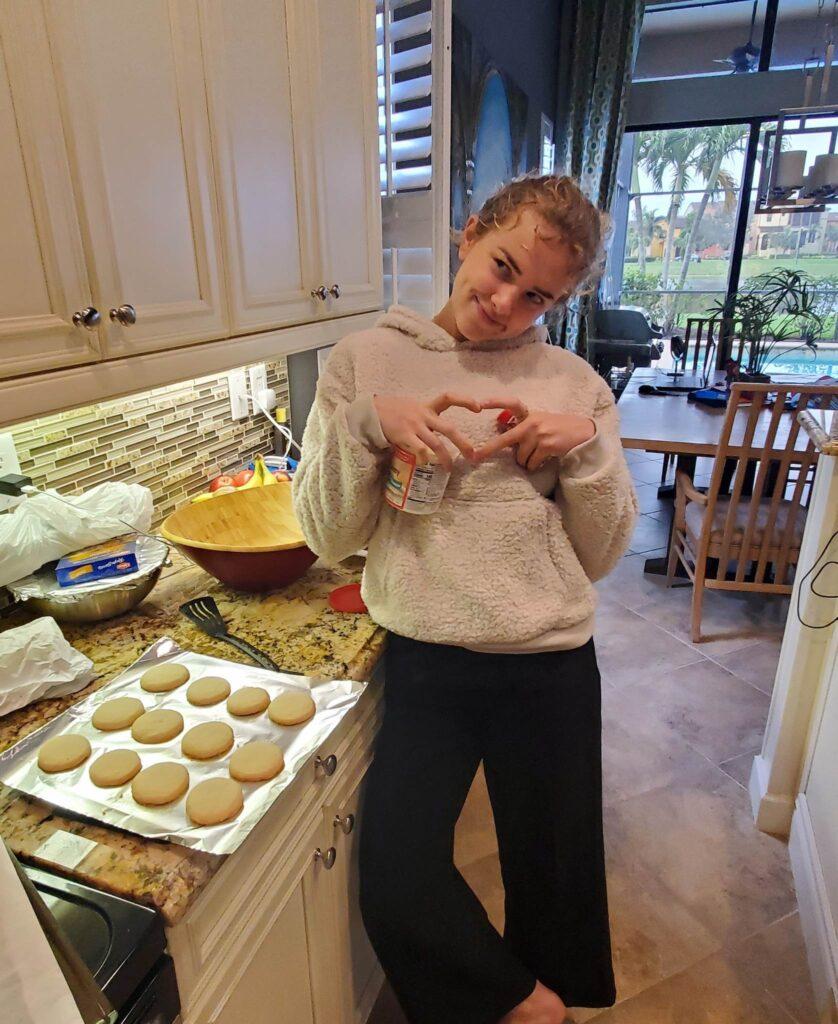 Grandma always puts a maraschino cherry in the middle for a pretty colour. I remember as a child she would make them around Christmas and put the maraschino cherries on half of the cookies and then put a dollop of mint jam in the middle of the other half of the shortbreads. It always looked so festive and pretty for Christmas time.
These shortbread cookies are so delicious with a cup of tea or coffee. Serve them any time of year for any reason! They are super easy to make, there is no mess and everybody loves them!
Grandma's Best Shortbread Cookies
These One-bowl super easy Shortbread Cookies are a family favourite! Add a Maraschino Cherry or mint jam to the middle of the cookie to give the cookie a pretty look!
Ingredients
1

lb.

Butter, softened and room temperature

1

cup

Icing sugar

1/2

cup

Cornstarch

3

cups

Flour

Maraschino Cherry, Diced

Mint Jam
Instructions
Preheat oven: 320 degrees.

Line 2 baking sheets with parchment paper.

In a large bowl, blend the butter using an electric mixer.

Sift the following ingredients into the bowl:

Icing sugar, cornstarch, flour

Blend with the mixer until a dough forms. Using a spatula, hand mix into a round dough.

Using your hands, grab approximately 1 tbsp. of batter and roll it into a ball. Place on the baking sheet leaving some distance between the next cookie. Continue this process until the baking sheet is full.

Using a cup, flatten each cookie out to 1/2 inch thick. Place a slice of the cherry onto the middle of the cookie.

Bake for 40 minutes or until the cookie is slightly golden around the edges. Cool before handling.